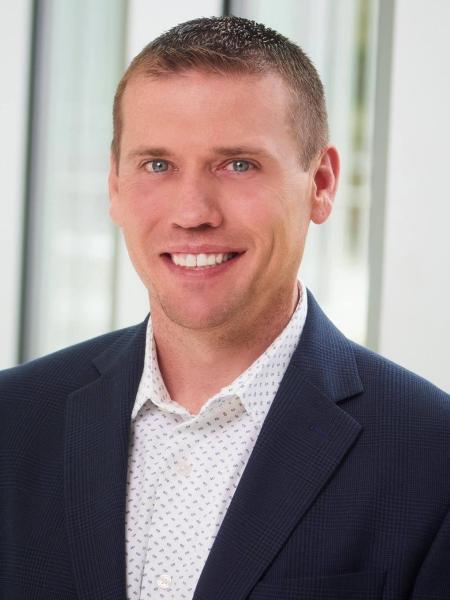 Directory of Niner Finances
Dr. Brad Yeckley is the Director of Niner Finances. He is a Penn State University alumnus with a BS in human development, an MBA in corporate finance, and a Ph.D. in Workforce Education. His doctoral dissertation focused on financial education program design and the importance of the affective domain of learning.  He is currently the Vice President of Development for the Higher Education Financial Wellness Alliance, and is a board member of the North Carolina Council on Economic Education. He also serves as an inaugural member of the NASPA Financial Literacy and Wellbeing Advisory Committee. Dr. Yeckley was named the 2021 Financial Educator of the Year by The Institute for Financial Literacy and is a nationally recognized speaker and facilitator. Brad previously served as the assistant director of The Sokolov-Miller Family Financial and Life Skills Center at Penn State, was a member of Penn State Emerging Leaders, and sat on the Penn State Financial Literacy Advisory Board. He believes in fully living a strengths-based life; his top five strengths are: Maximizer, WOO, Positivity, Learner, Includer.
Assistant Directory of Niner Finances
Nicole Benford is the Assistant Director of Niner Finances.  She is a graduate of the University of Colorado Denver with her BA in Sociology and a UNC Charlotte Alumni with her Masters of Accountancy (MACC) from the Belk College of Business. After spending 20 years in Financial Services with TIAA starting as a financial consultant (helping participants invest and plan for retirement), she transitioned to her Accounting & Finance career, spending time in Internal Audit and Financial Planning & Analysis (FP&A). She is passionate about Financial Literacy and has spent a lot of time volunteering to teach Financial Literacy throughout her career and is excited to join this field to help ensure that the next generation of college graduates makes better decisions during their college years and is better prepared for life after college. In addition to Niner Finances, she is also an Accounting Adjunct Instructor at Central Piedmont Community College.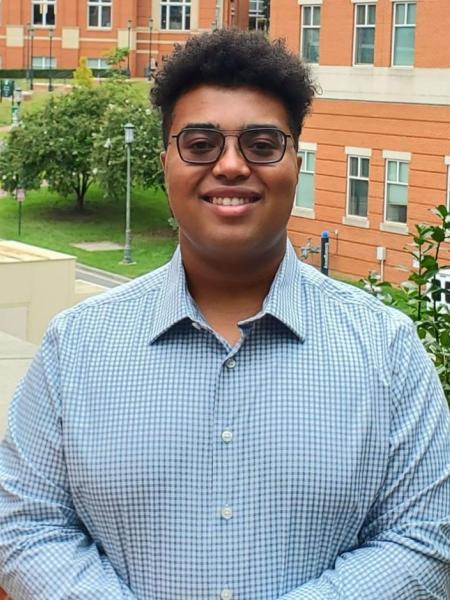 Peer Ambassador
Justin Howard is a Junior in Civil Engineering at UNC Charlotte with a minor in Economics. As an Engineer, Justin deeply enjoys problem solving and feels that open mindedness is a strong tool that can deeply impact any setting. As a Peer Ambassador, Justin's main approach is to take an organized approach to setting up positive and manageable goals in order to ensure long term financial success. Outside of academia Justin is a member of the ASCE, NSBE, and spends a lot of free time cycling and deeply enjoys learning about late 20th Century media and art forms.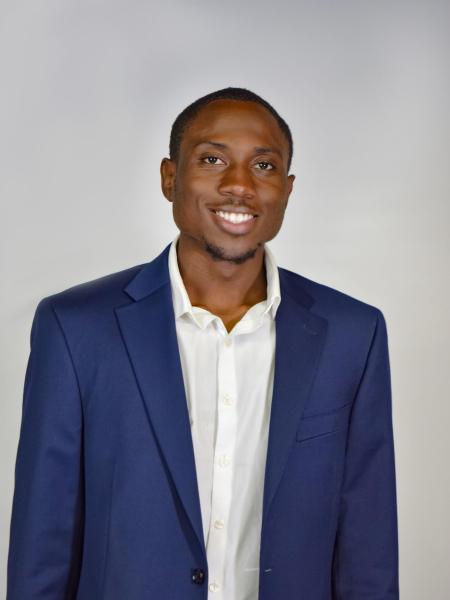 Peer Ambassador
Caleb Achdii is a junior Finance major with a minor in Criminal Justice at UNC Charlotte. He decided to study business finance because his favorite subject is math. He enjoys cooking and riding his bike in his free time. As a Peer Ambassador Caleb takes an open-minded approach in setting and achieving financial goals.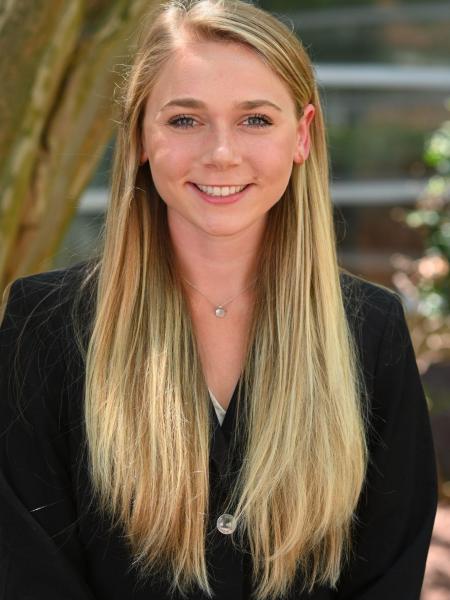 Peer Ambassador
Carsen Schaefer is a sophomore majoring in Accounting and French. She wants to work as an auditor for a firm in her future career. In her spare time, she likes going for runs and going thrifting/antiquing. She is currently involved with the UNC Charlotte French Club and Business Honors Program. She is a first generation college student wanting to educate herself and others on financial literacy. Being a peer ambassador is a great way to get involved on campus.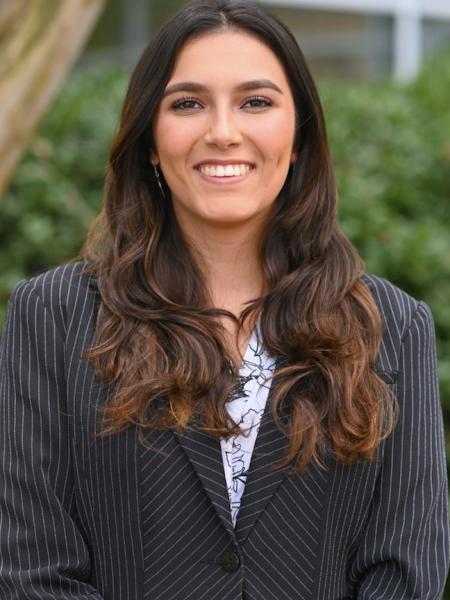 Peer Ambassador
Jennifer Pages is a junior majoring in Accounting and Finance. She has decided to pursue a career in auditing at a Charlotte Firm after completing her undergraduate and masters degrees. She is currently the recruiter for Global Business Brigades at UNC Charlotte and is a member of the Business Honors Program. She loves helping others find the best options for themselves which makes the position of Peer Ambassador a great fit for her.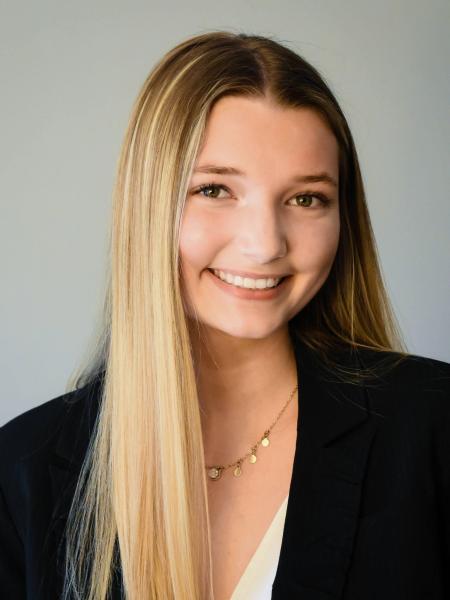 Peer Ambassador
Anna Marascio is a Sophomore transfer student majoring in Finance and minoring in Spanish. She interned with GIS Benefits this past summer and has enjoyed gaining professional experience specifically in Sales and Account Management. She hopes to become involved with the Business Honors Program and Greek life at Charlotte, as well as spend a semester studying abroad. She is looking forward to sharing her knowledge of financial literacy with others and working alongside her fellow peer ambassadors.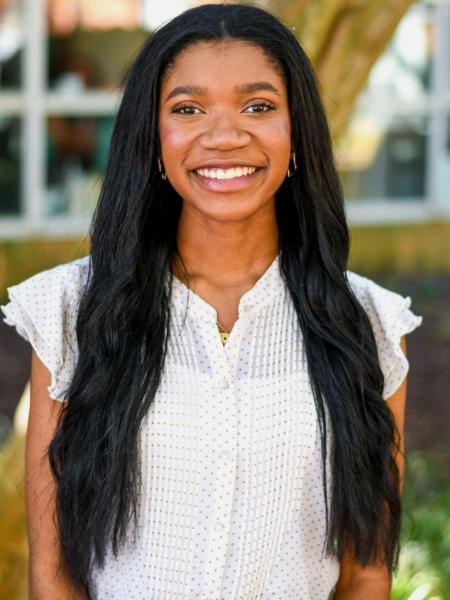 Peer Ambassador
Ronni Lilly is a junior majoring in Business Analytics and Marketing Analytics while concurrently working towards a Professional Science Master in Data Science and Business Analytics. Active on campus, she serves on the Student Government Association as the Vice Chair of the Diversity, Equity, and Inclusion committee. Her favorite organizations include memberships in the Business Honors Program and Enactus entrepreneurship club. As a Peer Ambassador, Ronni aims to teach others to use financial literacy as an equalizer to level the playing field, and hopes to equip others with knowledge to build a strong foundation for financial success.
Peer Ambassador
Elizabeth Akinfenwa is a sophomore planning to major in Management Information System and Business Analytics with a minor in Music. She is the Co-Owner of DeQueen Boutique. She is very dedicated and loves to be involved in anything that will benefit her. You will always find her doing volunteer work. She is currently an elementary math tutor for Charlotte-Mecklenburg Schools and a college mentor for the College Mentors for Kids at UNC Charlotte. She is very passionate about financial education and she believes that financial literacy has the power to change people's lives. She serves as the President for UNC Charlotte Society for Human Resource Management. She is grateful to be part of the Financial Literacy Peer Ambassador for Niner Finances.
Peer Ambassador
Alekzandr Cox is a sophomore majoring in Computer Science and Business with a minor in Physics. As an aspiring engineer, he wants to work as a Software Engineer for a significant company that gives him the experience he needs to create his own tech business. Involved in 49er Rocketry & Projectile Society his passion also bleeds into Rocket Science & Aerospace. He is a Determined & Enthusiastic student whose goal in life is to provide himself & others with the knowledge needed to succeed. As a Financial Ambassador, Alek hopes he can provide others with the knowledge needed to succeed with their individual finances.